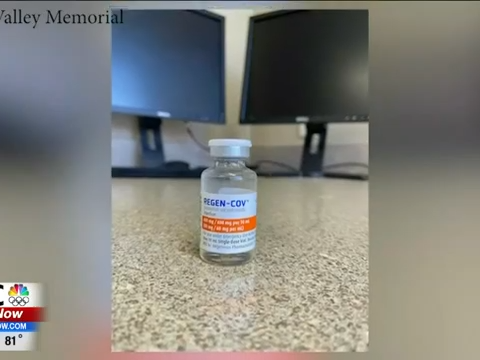 Yakima, WA – Yakima Valley Memorial now has access monoclonal antibody treatments for eligible covid-19 patients. Monoclonal antibodies are an experimental treatment with emergency approval from the FDA.
This treatment is in the form of an injection and is used to ease covid-19 symptoms. The treatment works by neutralizing the virus.
Chief Medical Officer at YVM Dr. Marty Brueggemann said while the treatment is new, it shows a lot of promise.
"Its not the end all, be all, but it is an important tool and it does show promise and certainly once you get covid if we can save a few admissions and people having to go through that then hey that's the goal here," Dr. Brueggemann said.
Monoclonal antibodies are meant for people with mild to moderate covid-19 symptoms and is most effective when used before the seventh day of symptoms.
Since the treatment is so difficult to get, only certain patients will qualify for it. You may qualify if you are at risk of developing severe symptoms – for instance if you have diabetes or high blood pressure. You can find more of the requirements for the treatment to see if you qualify on YVM's website.
Dr. Brueggemann said monoclonal antibodies help prevent hospitalization in about 1 in 20 patients, so it's not a substitute for vaccination.
"It really is more of a last ditch effort to keep you out of the hospital then a front line treatment," Dr. Brueggemann said.
Hospitalist at YVM Dr. Bismark Fernandez said by far the best way to combat the virus is by getting vaccinated.
"The most effective way to combat the virus is to prevent yourself from getting it," Fernandez said. "Use your mask and get vaccinated and your risk of getting the virus will decrease."
Source: NBC Right Now