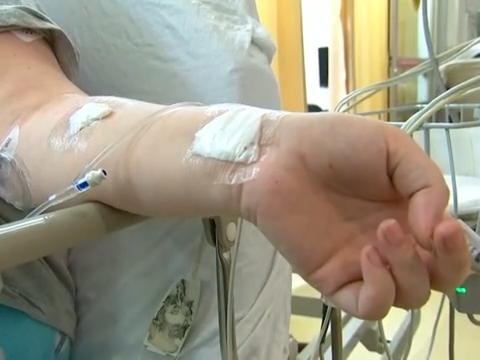 Yakima, WA – The nation's hospitals are dealing with the combined effects of a shortage in healthcare workers and new surge of covid cases. Locally, Yakima Valley Memorial doesn't have the staff or beds to help patients.
The hospital currently has 198 patients total and 15 waiting for beds in their emergency department. Just overnight, they had a 20 percent increase in covid patients. They can't transfer patients to other hospitals because they are all full.
Chief Medical Officer Dr. Marty Brueggemann said the increase in covid cases is putting additional strain on the hospital, when they were already experiencing a surge in non-covid patients.
"We do not have enough care givers to handle the stressers that are being put on the system right now," Dr. Brueggemann said. "This means that if you get covid, we will struggle to have the resources to care for you, but it also means if you come in for things that are not covid, we still don't have the resources. They are still the same nurses, the same doctors, the same hospital beds and we just do not have anymore room. "
This means they are having to send patients home with oxygen tanks and hope for the best.
"We weren't doing that early in the pandemic, but we're doing it now because we have no other choice," Dr. Brueggemann said.
Not only is the system overwhelmed, but healthcare workers are also pushing their bodies past their breaking point.
"If you put any additional load on them, they're gonna break, they're not robots," Dr. Brueggemann said.
While Oregon called the national guard, Brueggemann said that won't work here because we need doctors and the national guard only sends medics.
To help relieve some of the stress YVM is facing, they ask you follow the reinstated mask mandate and get vaccinated.
According to the Yakima County Healthcare Coalition, as of Saturday, only 43% of Yakima residents were masking up; whereas last August, that number was at 96%. The communications coordinator for YVM says covid cases tend to follow masking trends so if people mask up, they expect cases to go down.
Source: NBC Right Now