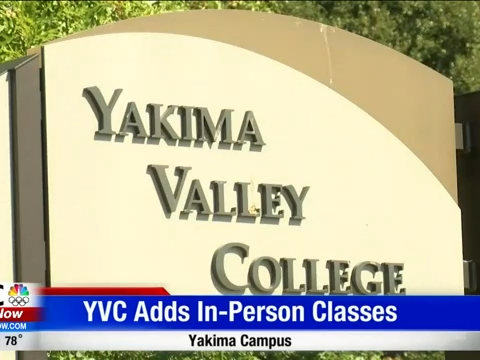 Yakima, WA – Yakima Valley College is preparing to welcome back more students to campus on Monday now that they're offering more classes in person.
While YVC continued some in-person classes like dentistry classes during the pandemic, they are now bring back science labs, drama, art study and English literacy classes.
YVC tried to choose the classes that would most benefit from a return to in-person learning.
They will continue to to require the use of masks on campus and social distancing. However, students are not required to be vaccinated.
Director of Community Relations Dustin Wunderlich said they're excited to welcome more students back to campus.
"We're excited to be welcoming some additional in-person classes and student services this fall," Wunderlich said. "We're continuing to strongly encourage all members of the Yakima Valley College community to get their COVID vaccination."
Right now YVC has no plans to require COVID-19 vaccines for students and they don't know when they will return to full in-person learning.
Wunderlich said class decisions will be made on a quarter to quarter basis.
Source: NBC Right Now