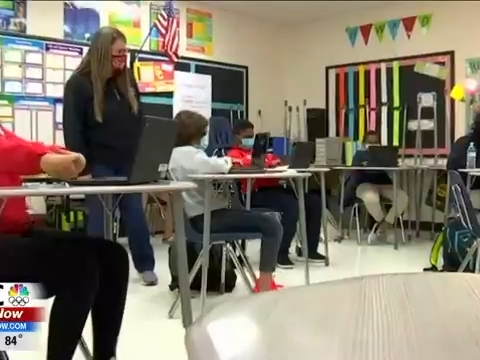 YAKIMA, WA – As many head back into the classroom this week, health leaders at Yakima School District say they have a robust plan in place, with their own contact tracing, on site testing, and medical staff ready to handle any potential COVID-19 outbreaks.
Stacey Locke leads the COVID-19 response team and tells me the district currently has three nurse leaders, fourteen nurses, and ten health assistants on staff to keep students and workers safe during this pandemic.
And while the district meets with the Yakima Health Department to seek guidance, if and when a COVID-19 outbreak occurs, it will be handled in house.
"We do our own contact tracing and we have so for the last year and a half, and so they have conducted over, since last January over 1100 investigations," said Stacey Locke, Assistant Superintendent of Operations for the Yakima School District
Locke says the team has been successful in stopping outbreaks before they start, and the approach is very individualized.
"It depends on whether they are vaccinated, un-vaccinated…following guidance from the Department of Health, it also depends whether they tested or not, so it's very individualized," said Locke.
Locke tells NBC Right Now a COVID-19 outbreak at an elementary can be stopped by closing a single classroom, meanwhile, a middle school or high school case is much different…
"However, at the high school level, because students move from class to class, we may possibly have to actually… have a school closure and revert to remote learning for a short period of time during that quarantine period," said Locke.
Yakima School District also says any symptomatic person will be sent home immediately, and they want the community to know they will be offering weekly on site COVID-19 tests for all staff and students who want one.
"We actually separated health service in its own department this year so that it does have a primary focus on healthcare for our families and our staff," said Locke.
Source: NBC Right Now