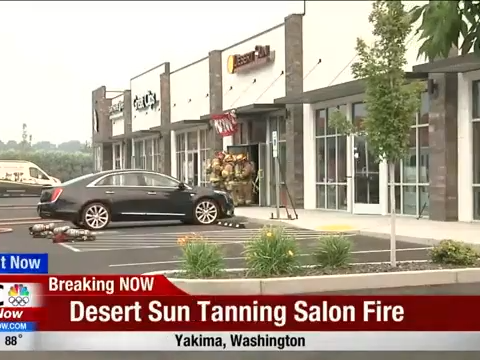 YAKIMA, WA – A fire Thursday afternoon caused significant damage to a strip mall located at 6530 Nob Hill Boulevard in Yakima.
Yakima Fire Department (YFD) firefighters arrived on scene just before 5:00 pm on Thursday to discover heavy smoke coming from one of the strip mall units. Firefighters were able to put out the fire within about 30 minutes after arriving on scene.
No one was injured as a result of the fire.
The fire was contained to one unit in the strip mall but other units sustained smoke damage. An estimated $300,000 worth of damage was done to the strip mall. The estimated value of the strip mall is $1 million.
The cause of the fire is under investigation.
Source: NBC Right Now