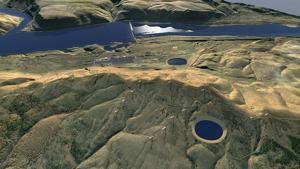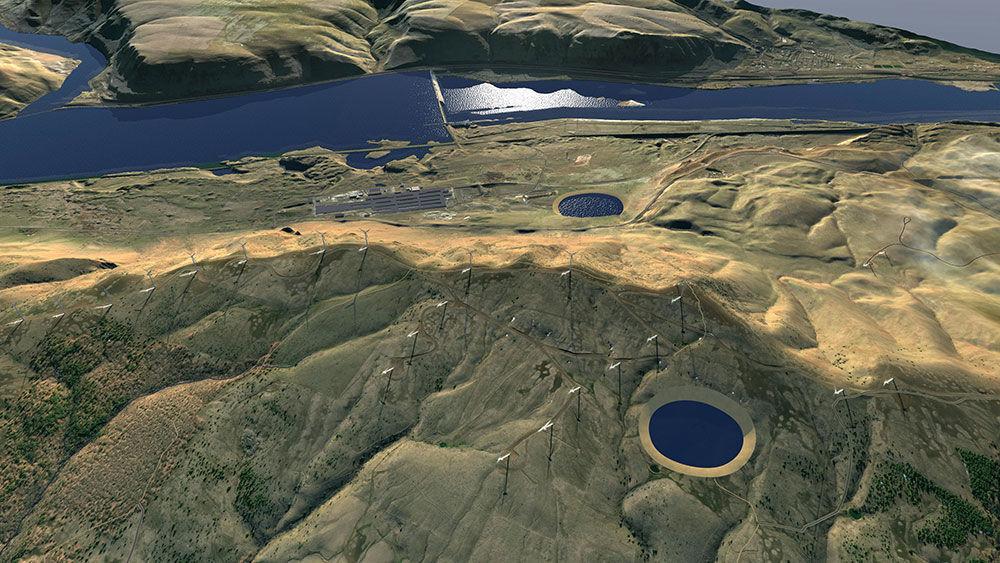 An alternative energy project planned near Goldendale threatens a sacred Yakama Nation ceremonial site, according to Yakama leaders.
The Yakama Nation met with project developers Wednesday to advocate for the protection of a number of cultural sites that would be affected by the project, the Yakama Nation said in a news release.
The Goldendale Energy Storage Project is a hydropower facility planned 8 miles southeast of Goldendale that would store and transfer electricity throughout the Pacific Northwest. The location near the Washington-Oregon border was selected because of its proximity to two electric power transmission lines, according to the project's website.
The proposed project is not on Yakama Reservation land, but it is on land that is still used by the tribe for cultural traditions and ceremonies.
The project is being developed by Rye Development, a Boston-based hydropower company with an office in Portland, and Copenhagen Infrastructure Partners, an alternative energy company based in Denmark.
The project is expected to generate 1,200 megawatts of clean electricity and provide energy storage, the website says.
In May, the Yakama Nation Tribal Council's executive committee signed a resolution opposing the project.
"In the next 10 years, the Pacific Northwest will be pressured by a multi-billion dollar energy industry for more infrastructure development," Yakama Tribal Council Vice Chairman Virgil Lewis said in the release. "This new technology must be developed ethically without destroying the cultural resources and gathering sites that are part of the Yakama way of life."
The energy facility would be constructed in Pushpum, an area of cultural importance to the tribe. The Yakama Nation continues its annual gathering practices for traditional foods and medicines in the area, according to the news release.
"Pushpum has been a sacred site for Yakama ceremonies, legend and the gathering of traditional roots and medicines since time immemorial," Tribal Council Cultural Committee Chair George Selam said in the release.
The area also includes nine archaeological sites, two of which are National Register of Historic Places-eligible, the release said.
The developers could not immediately be reached for comment Monday.
Source: https://www.yakimaherald.com/news/lower_valley/yakama-nation-leaders-energy-project-near-goldendale-threatens-sacred-site/article_06123e67-8072-570f-889b-68f4f3323695.html