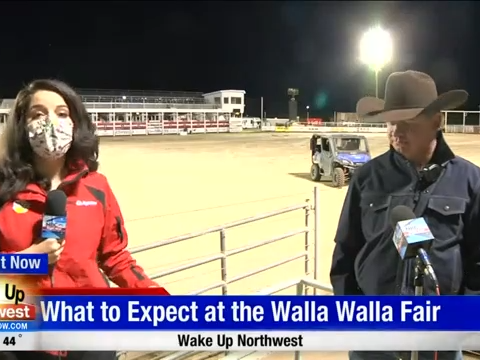 TRI-CITIES, WA – The annual 155th Walla Walla Fair & Frontier is back. This is the oldest fair in the state.
After a year and a half of not being able to put on the fair due to the pandemic, organizers and fair vendors are excited to welcome you back.
Kevin Smith, the president of the WW Fair & Frontier invites you to come out and have fun.
The theme for this year's livestock is "Stars & Stripes and Country Nights." All the barns are going to be decorated in red, white and blue. Staci Miden, a local 4-H Member, says she is happy to showcase her animals.
At the fair, you will get the chance to meet this past year's Princess Alexis Davis and Queen Makenzie Zessin. They say they have been looking forward to this year's fair after having last year's fair canceled.
There is more to the fair than fair food, fun rides and rodeo shows. Kelly Gasseling with SPD&G Advertising and public relations says they even have free events for your pets!
For information on the 2021 Walla Walla Fair & Frontier, you can visit their website at https://www.wallawallafairgrounds.com/. You will also see information about admission tickets and parking.
Source: NBC Right Now