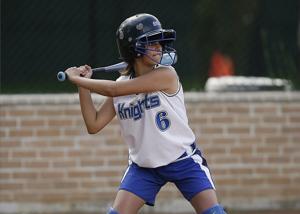 KENNEWICK, WA – Trios Health is extending their $10 sports physical offering through Aug. 31 at the Trios Urgent Care, located at 7201 W. Grandridge Blvd. in Kennewick.
The physicals have been offered at the Urgent Care this summer since June 11.
The sports physicals being conducted at the Urgent Care are in place of Trios' traditional one-day Sports Physical Clinic, which will not be happening this year. All of the proceeds from the sports physicals will be donated back to students' respective school sports programs. So far, more than 175 students have been able to take advantage of the $10 sports physical offering.
"We are grateful to be able to offer this every year for our community and be able to have the opportunity to give back to our local schools through this program," said Lorie Orozco, Director of Trios Medical Group Operations. "While it is not feasible for us to conduct a larger one-day clinic due to the ongoing COVID-19 pandemic, it is important to us to be able to provide this opportunity still and make this service accessible and affordable for our community."
The physicals, for all middle and high school students, are being completed by Trios medical providers, and students may bring their completed physical form to the clinic or access a generic sports physical form online at TriosHealth.org/Sports-Physicals. Walk-ins are accepted at the Urgent Care Clinic Monday-Sunday from 8 a.m.-7:45 p.m. Visits for sports physicals can also be scheduled by calling 509.221.6900.
Source: NBC Right Now