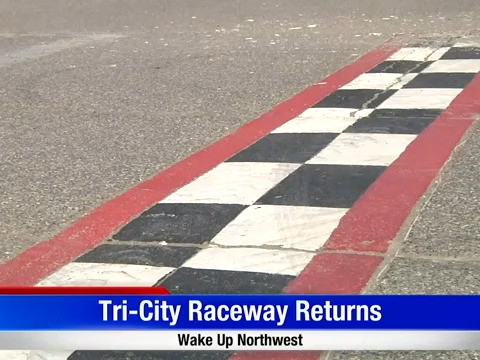 WEST RICHLAND, WA – It is been 17 years since the last cars passed the finish line at the Tri-City Raceway, but they are getting ready to make a big return.
In October, the Tri-City Raceway will host its first race in years. It's called the "Fall Classic." That's the race that was formerly held by the Yakima speedway.
Hundreds of race drivers are expected to race. The "Fall Classic" was previously held at the Yakima Speedway for years before it was sold earlier in 2021.
Organizers invite you to come and have some fun. Eric Van Winkle, the project manager for Red Mountain Center said all the profit that the race makes will go back to the speedway. Even if you cannot make it on October 2nd and 3rd, he said there will be more opportunities to see the new outdoor venue.
"Red Mountain Event Center is really, the bigger project is outdoor concerts, wine festivals, anything we can do in just 35 arcs within the fence line here. We got stands, bleachers, concessions, restrooms, power, water. Let us know. What do you want to do out here? What is Tri-Cities want to see at their newest outdoor venue," he said.
Van Winkle said he is really excited about the future of this place.
For more information about the "Fall Classic" or tickets, you can visit their website at redmountaineventcenter.com.
Source: NBC Right Now