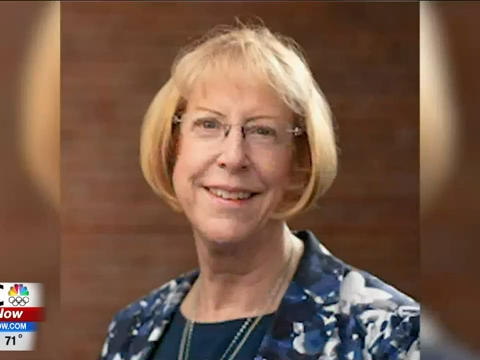 Yakima, WA – Tony Sandoval asked Yakima Mayor Patricia Byers to step down saying she isn't doing enough to help combat crime in Yakima.
Sandoval has lived in Yakima for many years and has previously run for city council. During a press conference today, Sandoval said Mayor Byers needs to be tougher on crime or step down and he made several suggestions on how to do so.
"If I was the mayor I would call this a state of emergency," Sandoval said.
Sandoval said Byers should be in contact with the police chief and tell him to focus resources on certain crimes. Sandoval also said the mayor should be lobbying for laws in Olympia that do not make the police's job more difficult.
Yakima Police Chief Matthew Murray said Mayor Byers is doing just that. According to Murray, the mayor has attended legislative sessions with him via Zoom to help voice their concerns about crime and laws that may make it difficult for police to do their jobs.
"The mayor has been unbelievably supportive she comes to almost every event, she and I talk regularly, she's very engaged in this issue," Murray said. "She's been a great supporter, she listens and she solicits our feedback when she's making decisions but I'd say that's true of most of the council."
Mayor Byers said she does not plan on stepping down and did not want to comment further.
Sandoval also said an excuse he hears often is that there is not enough officers to combat crime. Sandoval believes there are enough and officers need to be placed accordingly to fight crime more effectively.
Chief Murray says recruiting officers isn't as simple as it may seem. It takes about a year and a half from when an officer is hired until they can patrol the streets because they need to go through training.
The Yakima Police Department is working to hire more officers coming from other stations but one challenge with that is not many experienced officers apply.
Another issue police are facing is some positions are left open by officers on long-term disability leave.
Sandoval also suggested that more Hispanic and Spanish-speaking officers be hired to better reflect the Yakima community. He said a language barrier could escalate situations.
The Yakima Police Department currently has 36 certified bilingual employees. Twenty eight are commissioned and eight are non-commissioned.
Chief Murray said hiring more Hispanic and Spanish speaking officers is a goal the department has, but legally they cannot hire people based solely off race.
Regardless of what Sandoval has claimed, Murray said the police are making strides against crime in Yakima. This year they have a 100% clearance rate on homicides.
"Some of the most prominent crimes that people have been seeing you know we've made arrests in and that's a really good thing. We're getting the people that are shooting and we're putting them in jail," Murray said. "we're also working with the community to try to give gang members an alternative."
Source: NBC Right Now