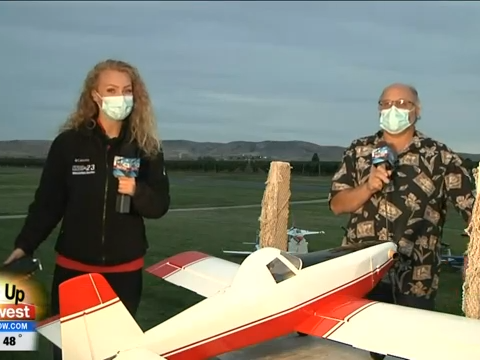 ZILLAH, WA – The Yakima Valley Aero Modelers Fall Classic is back this year! All remote control airplanes are welcome with a 25 dollar fee, but it's free to the public. Located at the Ben's Strip, 3515 Cheyne Road.
Pilots and plane lovers can camp on-site and enjoy open flying all weekend long. An air show and auction will be at noon on Saturday.
This family-friendly event has a raffle drawing at 1 p.m. on Sunday to wrap up the weekend. One lucky winner will walk home with a remote control airplane of their own!
30 plus pilots are showing off their planes this weekend. One pilot, Joe Ball, said he has a trainer plane for anyone wanting to learn how to fly.
Source: NBC Right Now