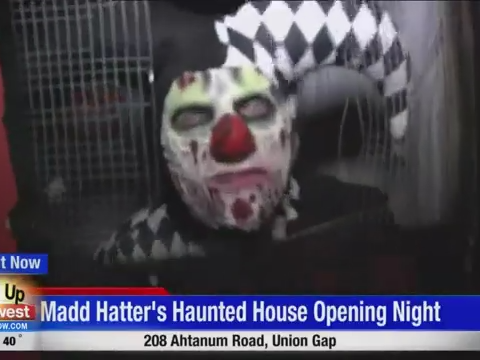 UNION GAP, WA – Get ready for a frightful night at the Madd Hatter's Haunted House. Doors open at 6 p.m. Tickets are sold online or at the door located at 208 Ahtanum Road.
The nonprofit helps support multiple local charities and organizations. Tonight only 10/15, SA Carlson Co. is donating five dollars for every ticket sold.
Haunters can't touch you, but if you're just not a fan of haunted houses, they got you covered too.
A pirate-themed escape room! A minimum of four and a maximum of eight can try to escape and find the treasure within the hour. Escape room tickets are sold separately from admission.
Source: NBC Right Now