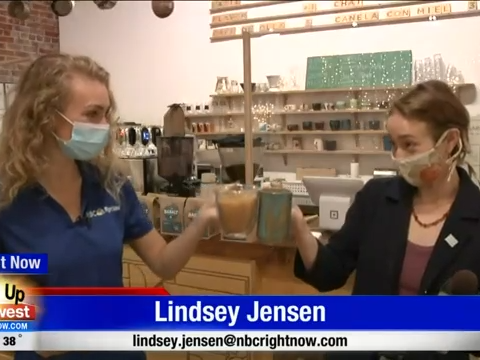 YAKIMA, WA – As soon as you walk into Collaboration Coffee, you immediately feel at home. Wooden tables and cozy chairs want to pull you in as you savor your favorite coffee drink.
They like to keep it simple and real.
Collaboration Coffee makes its own flavored syrups. Mix your coffee with pumpkin spice, vanilla, caramel, honey lavender, and more.
The owner, Maddie Hicks, is the co-founder of their main roast – Basalts Roasters. She said they lightly roast the beans for more of a sweeter taste.
Enjoy and embrace the art on walls and on every shelf. Everything they have is made by local artists said, Hicks.
Source: NBC Right Now