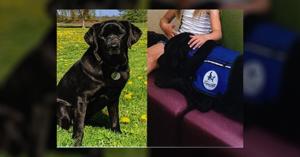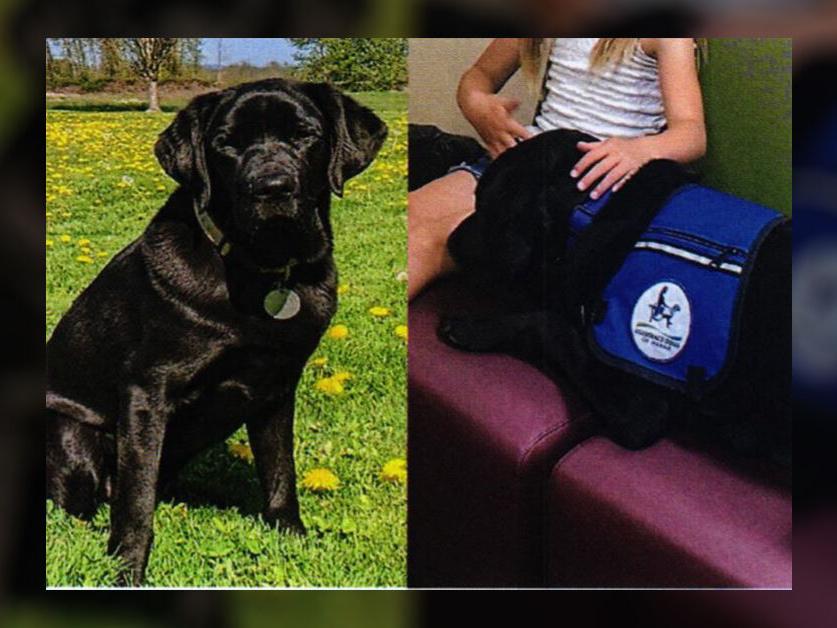 YAKIMA, WA – The Children's Advocacy Center of Yakima County adds a new addition to its staff, a Facility Dog named Diamond.
Diamond has been bred, selected, and professionally trained to go to work every day in a challenging environment with her handler, who is a member of the Prosecutor's staff, and who has experience providing support to child victims and witnesses. She is a quiet, affectionate dog who enjoys close contact with children and helps children feel safe and calm, providing comfort during interviews and in courtroom hearings. When not at work, Diamond is a beloved companion, with time off for playing and relaxing.
The Children's Advocacy Center of Yakima County is a child-focused program where representatives from law enforcement, medical practitioners, prosecution, child protective services, and victim advocacy meet to discuss and make decisions about investigation, treatment, intervention, and the prosecution of child abuse cases.
This service dog will truly enhance the investigation and prosecution of sexual assault and domestic violence crimes here in Yakima County by providing comfort, stability and peace to both adult and child victims.
The child advocacy center also provides forensic interviews of children and coordinates access to services in our community. These groups also work together to prevent further victimization of children.
The Children's Advocacy Center is located at the Yakima County Courthouse, 128 N. 2nd St., Room 103 Yakima, WA 98901 and can be reached at (509)-574-1288 or Email [email protected]. For additional information you can visit childrensadvocacycenteryakima.com or for information regarding the assistance dogs' program visit assistancedogsinternational.org
Source: NBC Right Now