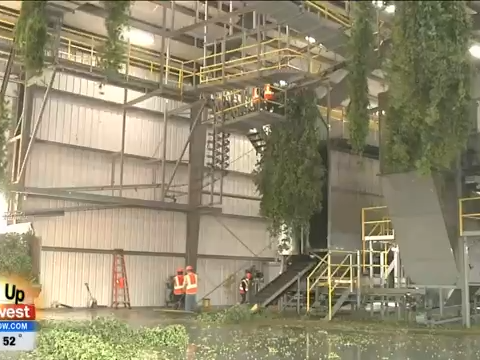 MOXEE, WA – CLS Farms pushed back their harvest almost two weeks this year because of the intense summer heatwaves, which caused the hops to bloom later.
There's been some heat damage but not as much as they thought said the Marketing and Brand Manager, Claire Desmarais.
"We've only picked one variety but we're really happy with the outcome and we are hoping that for the rest of the season, they will also be at the same level," said Desmarais.
They are thanking their new irrigation system for keeping the hop vines well watered for harvest.
"The aroma is still just as good as it has been last year, maybe even better, but we'll see as more hops come through," said Desmarais.
Desmarais said they haven't seen any negative impacts from the smoke. She said she's thankful they are far enough away from the wildfire smoke to damage the hops.
"It's definitely something we're concerned about and watching but it's not currently impacted any of our operations or crews," said Desmarais.
CLS Farms is working hard to get their harvest back up to speed with their new picking facility, which helps them process more hop vines.
As the CLS Farms' fifth generation, Desmarais said she's excited for all their hop partners and brewers to pick up their hops in person this year.
Source: NBC Right Now