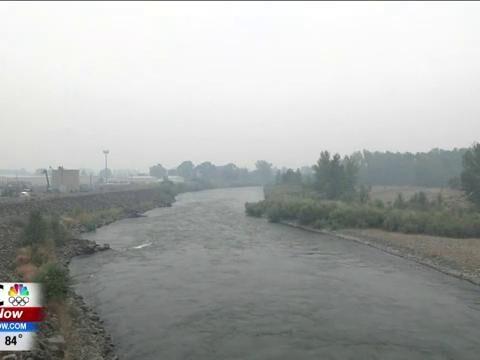 YAKIMA, WA – The air quality levels in Yakima have been hazardous because of the Schneider Springs Fire and other local fires near by.
With kids going back to school tomorrow, this may affect their recess and the time they spend outside.
The Yakima School District says recess and breaks are not necessarily canceled, they just might look a little different. But having breaks indoors is left up to the principles of each school.
"We sent an email out to all the buildings to let them know what the air status is at that time" says Sara Cordova, Director of Safety and Security at the Yakima School District. "Then for the rest of the day Principles designate and check the air quality, usually 15 minutes before they have an outdoor activity. Healthy and unhealthy the red and the purple everybody stays inside."
It's not just about staying indoors, The Yakima Health District says it's also about keeping indoors clean.
"Don't add more to indoor air pollution" says Stephanie Ballio-Sanchez, Communications Director for the Yakima Health District. "Such as vacuuming, having candles on or incense or using essential oil diffusers or smoking inside. It's definitely important during this time to make our air quality as clean as possible."
The Yakima Memorial Hospital says you should look out for symptoms in your child if you suspect they are having a hard time breathing due to the smoke in the area.
"Breathing very fast, sometimes you see what we call retractions" says CJ Koozer, Pediatric Hospitalist for Yakima Memorial Hospital. "Which is where you can see their ribcage kind of move in and out and you see the indentation between the ribs."
If you notice these symptoms in your child, call 911 or take them to a local hospital.
Source: NBC Right Now