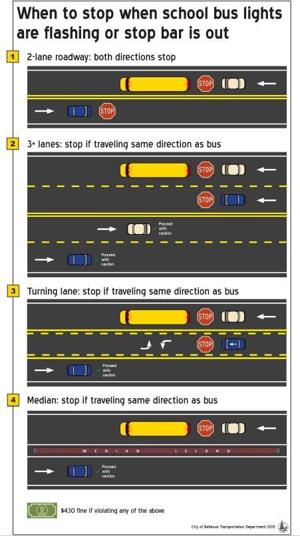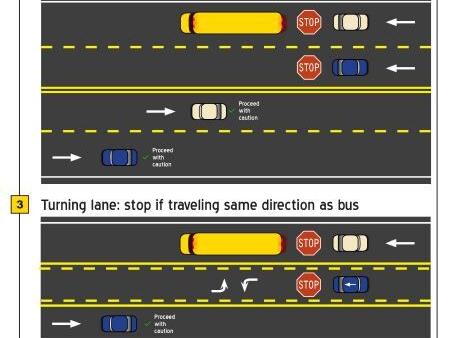 TRI-CITIES, WA – School is back in swing. School buses will be out and about on their daily routes to bring kids to school and back home.
The rules on school bus stop paddles vary from state to state, but in the state of Washington, there are times where it can get tricky.
Look at graphic included to follow along.
In the first scenario, you must stop both directors on a two-lane roadway. If the roadway has three or more lanes, you most stop if you are traveling the same direction as the school bus.
Again, with the third picture, if you are in the turning lane, you must stop if you are traveling in the same direction as the bus. The only reason you would not stop in a two-lane roadway is if there is a median in between.
Local police said safety is key. You should plan a couple of extra minutes to get to work so that you do not feel rushed and tempted to go through the signs.
"If they put the stop pedal out do not try to run it just stop. You are only going to be delayed a minute or two. Then press on. Just allow everybody to get to where they need to go safely. And, that is all we are trying to accomplish this year so," Lt. Jason Kiel with Kennewick Police said.
Kiel also said it is a good reminder to reduce your speed, increase your following distance and obey the crosswalk laws.
The fine for not stopping at a school bus stop paddle is $422.
Source: NBC Right Now