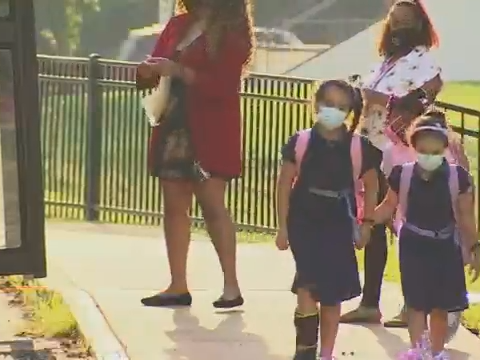 SELAH, WA – The statewide school bus driver shortage has many school districts struggling to find enough drivers to take kids to school this year.
That includes the Selah School District.
A lot of kids are going to have to walk to school this year said the Selah School District Transportation Director, Debbie Heide.
"It's going to affect a lot of parents cause there are some kids that live within that mile, but they're right on the line, and they won't be able to ride," said Heide.
Heide said she's doing everything they can to get more kids on buses, which means buses at max capacity and three kids in a row.
"Our hands are tied, there's nothing we can do, but we are trying the best we can," said Heide.
The school district had to cut two entire bus routes because they just don't have enough drivers said, Heide.
"Every night before I go to bed, I worry if someone calls in sick, what I'm going to do tomorrow," said Heide.
Heidi said luckily, she can drive if need be but she can't drive every day.
"At this point, if there's not a driver in the seat, that bus isn't going anywhere," said Heide.
Heide said if anyone is looking for a part-time job with benefits to give her a call at 509 698-8440.
Source: NBC Right Now