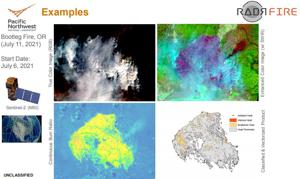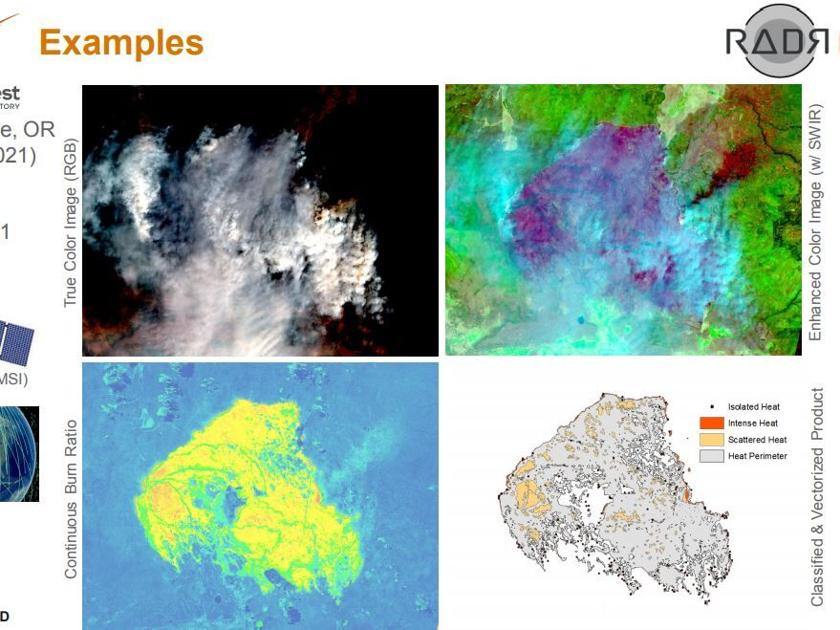 With wildfires burning all over the country and in our region, it creates an issue for fire resources and staffing. With that demand in mind, researchers at Pacific Northwest National Laboratory set out to find a way to help using satellite technology.
This system adds another layer of preparedness during fire season. The earth observation satellites are taking images of fires and looking beyond what the human eye can see.
Andre Coleman is a Senior Data Scientist at PNNL.
"What that allows is for us to be able to see through smoke plumes and be able to see literally what's going on on the ground with these fires," said Coleman.
The satellite's image is extremely high resolution and that data is open for use for those who need it. This specific system functions under an open data policy.
"When the satellite is passing over a fire, it's going to image that fire. And we process that automatically through a cloud-based pipeline" said Coleman.
Many incident command crews use aircraft flyover to get this information, and people take those images to manually create fire boundaries. All that work can now take between five and ten minutes using this technology. It also provides multiple images of a fire on a given day.
"It delineates the perimeter of the fire. It identifies the adaptive fire lines or the intense heat, and the scattered heat as well as spot fires. And it does that for every active fire in the U.S." said Coleman.
This can make it easier for fire crews to protect people, homes, and energy infrastructure.
"Being able to know where a fire is and how that fire is spreading over time is really critical for doing fire retardant drops being able to allocate ground resources or getting those resources out" said Coleman.
Whether that fire is big or small these satellite images and fire maps can help.
"For example, the Lind fire that burned off of 395 a few weeks back, a relatively small fire. The imagery is equally as accessible for a small fire like that as it is for something like the bootleg fire" said Coleman.
Researchers on this project are working w federal and state agencies on how this could help their fire operations, and getting advice from ground crews on the type of information they need.
"Adding additional algorithms for things like doing fire retardant detections burn severity mappings and a variety of other things that have been asked" said Coleman.
Source: NBC Right Now