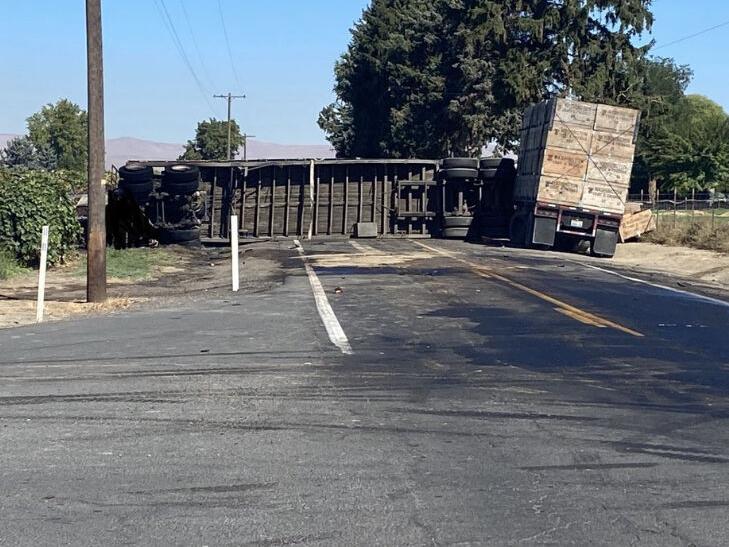 YAKIMA COUNTY, WA-
WSP says one person is dead after a semi vs. car collision at the intersection of SR 241 and Arrowsmith Road Sunday morning.
One car was going eastbound on Arrowsmith Road, 3 miles north of Sunnyside. A semi-truck was going northbound on SR 241. The driver of the car did not yield and hit the semi-truck.
The person driving the car died on scene and the two passengers in the semi-truck were uninjured.
Source: NBC Right Now