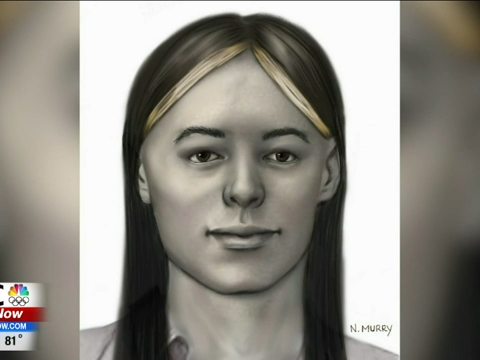 Yakima, WA – As more attention is brought to the epidemic of missing and murdered indigenous woman, investigators are now working to identify a murder victim from over three decades ago. She is known as Parker Doe.
Parker Doe is thought to be a Native American or Hispanic woman in her 20s or 30s standing between 4'11 and 5'1. The last thing she is presumed to have been wearing is a lavender shirt, pants and bowling shoes.
On Februrary 16, 1988 Parker's skeletal remains were found on a remote gravel road near the Parker Bridge. The Yakima County Coroner Jim Curtice said decomposition showed she could have been out there as long as 10 months.
A former detective for the sheriff's department Dave Johnson said there was a little incline on the road so it would have been difficult to see her body laying out there.
"If you were just driving down in a car, it was just down a little incline and so if you weren't looking at the time right when you drove by the spot, you would've not seen her," Johnson said.
No one is entirely sure of the circumstances surrounding Parker's death, but because of where she was found, her death is treated as a homicide.
Curtice said the medical examiner during at the time believed Parker had been strangled because other strangled women had been found near that area. However, the medical examiner couldn't determined a cause of death because her remains were too decayed.
"They couldn't find that, there's some anatomy parts they couldn't find that would've possibly suggested or proven that or disproven that," Curtice said.
There was also a serial killer on the lose during this time — John Bill Fletcher. The police believed she could have been one of his victims. The Green River Killer Task Force reviewed the site where Parker was found because they were experienced in outdoor crime scenes. However, they couldn't find any evidence of a suspect.
Johnson joined the case in the later summer of 1988. His job was to find someone that could create a clay model of Parker's face out of her skull. He found Dr. Catherine Sands at the Central Washington University Anthropology Department.
Dr. Sands and her team were able to create a clay model, however, to today's standards, it was a rough model. The recreation was released but it did not help identify Parker.
"It was kind of guesswork on how they did it," Johnson said. "They used erasers and different levels to determine, you usually have so much skin on your forehead compared to your chin and your cheeks, they did it that way and I'm not sure how accurate that was."
After having no luck identifying Parker, the case went cold.
With more attention being brought to the issue of missing and murdered indigenous women, the case reopened in 2018. The new detective on the case, Detective-Sergeant Jason Pepper with the Yakima County Sheriff's Department, said they have a good chance of identifying the body because of technological advances in forensic science.
"I'm confident and pretty excited thinking that we can identify the individual and then we'll just go from there," Pepper said.
CWU transferred parker's skull to the Kittitas County Coroner — who then transferred it to the King County Medical Examiner. At the King County Medical Examiner, a forensic artist made a digital recreation of Parker's face. Police hope it is a more accurate depiction of what she may have looked like.
As police try to reunite the skull to the remains, a forensic anthropologist will use DNA, radiography, and dental charting to correctly identify the skull. Meanwhile, the YCSO, the coroner and the FBI are all working together to exhume Parker Doe's body so they can take a sample of DNA and see if it matches the skull they have.
Johnson said they hope to match her DNA to a Yakama Nation family who thinks Parker could be their family member that went missing around the same time.
Once she's correctly identified, the real investigation will begin.
"At this point there was not a lot of suspect information, there wasn't a lot of evidence to indicate that there's a suspect so we don't have a lot to go on," Pepper said. "I think once we can get the individual identified, then you can go and work backwards from the case."
Source: NBC Right Now