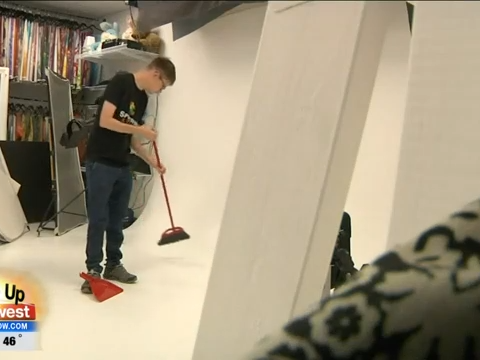 KENNEWICK, WA – A new nonprofit is helping people who have a disability or disorder find a job.
Spectrum Studios is employing people on the Autism Spectrum. They are helping create job opportunities for people in our community.
The facility is 6,500 square feet. It has a professional art store. They have two meeting areas, classrooms, and do-it-yourself photography that you can rent out and use. They also have video studios that anyone can use, no matter the experience. It also has a digital photo lab to do photo processing. And when you visit and buy things, you help give jobs to people on the autism spectrum.
"Oh my goodness, when people come by for the first time, it is not going to be like anything you heard, even if you have spoken to us on the phone or through social media, and we have explained or you seen pictures, once you walk through the door you are going to be totally amazed. It is beyond verbal explanation," Jim Pridemore, the assistant director with Spectrum Studios said.
If you want to use any of their three areas, for photo and/or video it costs $58. They will help you with lighting and you can even bring your own clients.
They are located at 830 N Columbia Center Blvd. Suite B2 in Kennewick. You can visit their Facebook page for more information at https://www.facebook.com/SpectrumStudiosTC.
Source: NBC Right Now