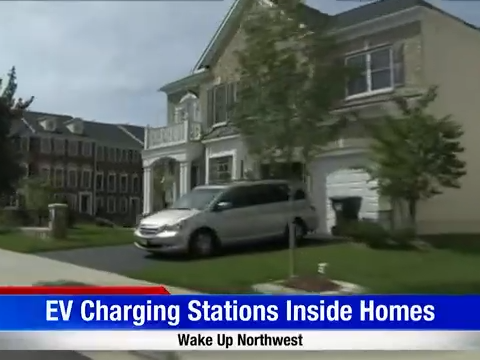 TRI-CITIES, WA – Within just this past year, there has been a high interest in electric cars.
There have been 442,000 electric cars sold in the US in 2021. That is higher than any year before. People are looking to add charging stations for them in their garages.
If you use a builder, you can add all the equipment you need for your electric car into your contract with them and they can put it in with their electrician.
Debbie Thorington, a mortgage advisor said she has seen people refinance their homes to add electric car charging stations in their garages.
If you are thinking about making the switch to an electric car or buying a home soon, she said now is the best time to do that because of lower interest rates.
"So, sometimes you can refinance your home and get an interest rate lower than a car loan, plus you can get the electrical put in the house for the new car," Thorington, the mortgage advisor with Peak Mortgage said.
"If you are in a situation where you are refinancing, there might be something to consider, even if you don't have one of those vehicles right now. Most definitely, if you are building a new home, the best time right now is to get that stuff in there before the walls get slated. It is a lot more easier to handle before it gets covered up," Clint Jordan, the owner and electrician with Alpine Electric said.
Jordan said they offer free estimates for charging stations. He recommends doing some research ahead of time to see what kind of charging station your vehicle will need.
The prices will vary depending on the needs of your car.
Source: NBC Right Now