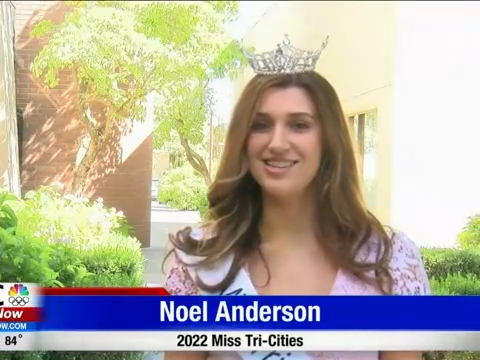 TRI-CITIES, WA – Noel Anderson is already taking action and raising money for the Shriners Children's Hospital shortly after being crowned Miss Tri-Cities.
Winning the title last weekend was a dream come true for the 20-year-old. At the age of 14, Noel overcame scoliosis and is now determined to help other children at the same hospital that helped her.
"When I was 15, I got first-runner up that year as a teen and came back and won Miss Tri-cities outstanding teen," said Noel Anderson. "So ever since then, I knew I wanted to be Miss Tri-cities."
Before achieving that title, she had to overcome some obstacles.
"I was diagnosed with scoliosis at the age of 11-years-old," said Anderson. "By the time I was 14, I had 2 rods and 19 screws placed in my spine. Before the surgery, I was 5'7. My curve was almost 50 degrees, and then just a matter of 4 hours during surgery, I gained 2 inches. So now I stand tall at 5'9!"
Rising from her struggles, she now takes the time to help others at the same place that helped her.
"That's why I created my social impact initiative, which is promoting Schreiners Hospital, because of my experiences at that hospital," said Anderson. "I think with the pandemic finally coming to an end having more opportunities to go outside and get involved in the community. I am so excited to be present."
This is only the beginning of her plans.
Source: NBC Right Now