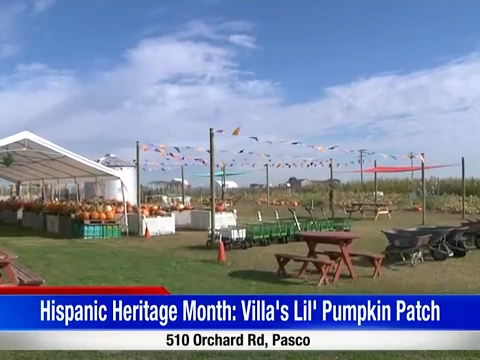 PASCO, WA – Get your carving tools ready, because pumpkins are set for Halloween Harvest.
Villa's Lil Pumpkin Patch is solely run by two people a father and a daughter. This is the 9th time doing their pumpkin patch.
At their patch, you will get a chance to pick out the perfect pumpkin and take photos at their photo stations.
You will also have the opportunity to support other local small businesses.
Antonio Villa, the owner of the pumpkin patch, said being a part of your fall tradition means so much to them.
They are open Tuesday through Sunday from 9:30 a.m. to 4:30 p.m.
You only have three weeks left to go and check them out.
They are located at 510 Orchard Road in Pasco.
Source: NBC Right Now