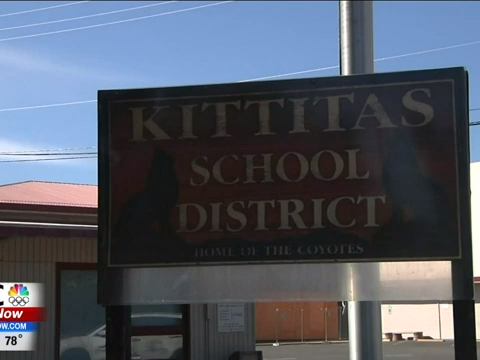 KITTITAS, WA – The Kittitas School District has not been enforcing mask wearing throughout the school district and according to the health district, about 30% of students did not wear a mask on the first two days of school.
According to the Kittitas County Public Health Officer, there has been employees and teachers test positive for COVID-19 since school started last Thursday.
The health district is recommending the school district shut down for 14 days, including all in person learning and extracurricular activities.
The health officer is not making these recommendation as a punishment for not enforcing the mask guidelines but to help keep everyone safe.
"The decision to do this was made because we cannot do case in contact investigations and determine who is safe and or who's exposed when a school district chooses to not mask. " said Mark Larson, Health Officer at Kittitas County Public Health.
According to an email sent out by the superintendent to families, the school board has agreed to strictly enforcing the mask mandate.
With a new compromise, the health officer agreed to keep the schools open as long as the district enforces the mask mandate and test students that did not wear a face mask on the first two days of school for covid.
But, even with safety precautions being implemented, he says without enforcement it is going to be difficult to have schools stay open.
"And even with all those safety things in place, schools are going to be really difficult this year" said Larson. "But just from a, from a case in and exposure contact stand point, somebody in a high school, middle school that's not wearing a mask we have to assume those people are exposed. There are some people that have mask wavers but if you have a whole school, or 30 percent of the school that's not wearing a mask it's hard to stay open."
According to that email, a student who refuses to wear a mask will be sent to the office to be picked up. After a second offense, the student will no longer be enrolled in the school district.
Now if a staff member does not wear a face mask or wears it improperly while indoors, they will be subject to disciplinary action.
Source: NBC Right Now