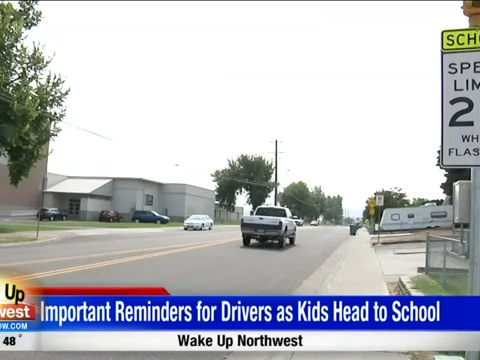 TRI-CITIES, WA – Our kids are heading back to school, which means you will see school zone signs lit up around our area and local police want to remind you to get back in the habit of following school zone rules.
Our local police want to remind you to be considerate and keep our students safe.
If you get caught breaking school zone rules, you will have to pay up. The fine for speeding in a school zone is $217 or more. It is $237 if you speed between 6 to 10 miles over the speed limit or $381 for 11 to 15 miles over.
Using your cell phone in a school zone will cost you up to $136.
If you fail to yield to a school bus, you will pay at least $422.
"There is going to be a lot of excitement, I think this school year. Everybody is excited about going to school. So, that is all we are asking is reduce your speeds, increase your following distance, obey your crosswalk laws, and when it comes to school buses, if they put the stop pedal on, don't try to run it. Just stop," Lt. Jason Kiel with the Kennewick Police Department said.
If you end up hurting someone while doing any of these things, you could face criminal charges too.
Do not forget to be extra alert for kids walking or biking to school.
Just to give you an idea, if you speed over 10 miles per hour in a school zone and have your cell phone in your hand, it could cost you over $500.
Officers said they do not want your money, they just want you to be safe.
Source: NBC Right Now