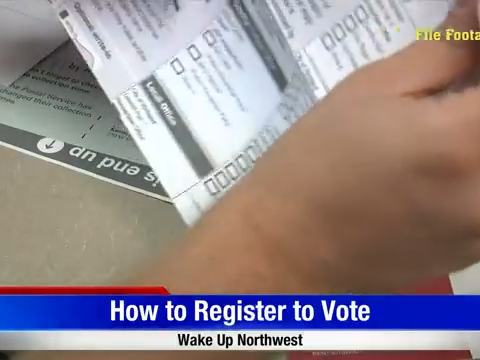 TRI-CITIES, WA – September 28 is National Voter Registration Day. A nationwide effort to get voters registered ahead of election day.
There are events happening all across the country this week, including in the Tri-Cities.
If you recently moved, changed your name, turned 18, or became an American Citizen since the last election, you will need to register or update your registration to vote.
In Kennewick, volunteers from the League of Women voters are helping people get registered to vote. They will be at Legacy High School September 30 from 5 to 7 p.m. to help voters with any questions they have about getting registered for the first time or updating their registration.
This week, they hope to not only register voters but to encourage anyone 18 and older to take part in the voting process in November.
"The people that are representing them do totally affect their personal lives. There are laws and policies made that do affect the individual person. And, you may not even realize what those are until it happens," she said.
If you need to register or have questions about your registration, just bring your ID and stop by for some help.
Legacy High School is located at 4624 West 10th Avenue.
The deadline to register for the upcoming November 2nd General Election is October 4th.
For more information on your registration status, you can go to their website at https://my.lwv.org/washington/benton-franklin-counties.
Source: NBC Right Now