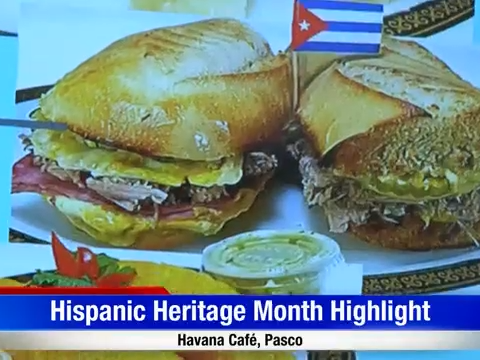 PASCO, WA – We are at the beginning of Hispanic Heritage Month. To honor the month, we are looking into the stories of people right here in our community.
According to the 2019 census, the Hispanic population accounted for almost 20% of the United States population. This makes Hispanics the largest minority group in the country. There is a similar correlation right here in our communities.
Many families are keeping their heritage alive. Leo Morales, the owner of Havana Café in Pasco is no different.
Leo moved to the U.S. when he was a teenager and has called this country home ever since. He runs Havana Café at 202 West Lewis Street in Pasco.
The restaurant serves authentic Cuban dishes. Before becoming an owner and after working in other kitchens for some time, he was happy he was able to open up his own.
"I always wanted to have my restaurant. Like I said in the beginning when I got to America, I didn't speak the language and I worked at a lot of restaurants as a dishwasher, as a cook. But I never had my restaurant. So I saved my money and had the opportunity and I open the restaurant. Thank God it is going well so far," Morales said.
He said you can also achieve your dreams too and encourages you to do so.
Source: NBC Right Now