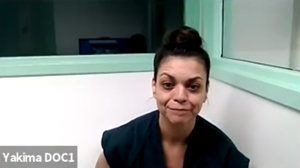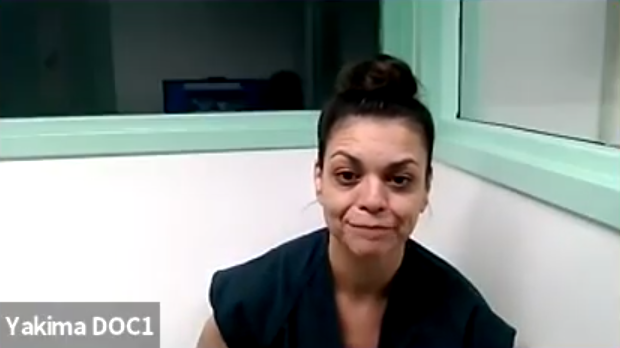 Former Yakima Mayor Avina Cristal Gutierrez's burglary and theft charges could be dropped next year if she stays out of trouble and obeys court orders.
Under the terms of the diversion agreement, Gutierrez must obtain mental health and substance abuse evaluations, and follow through on any recommended treatment from those providers, according to court documents.
Gutierrez is also barred from consuming alcohol or any drugs that are either illegal or not prescribed by a doctor, and must submit to random testing.
If she completes the terms of the agreement, charges of first-degree theft, residential burglary and telephone harassment will be dismissed on Oct. 10, 2022.
Failure to comply with the terms of the agreement or being charged with another crime would void the diversion and Gutierrez would be tried on the charges in a stipulated trial. In a stipulated trial, the judge will only consider as evidence police reports and any statements Gutierrez made to investigators, and Gutierrez would be barred from presenting any evidence in her defense.
Police went to Luz Bazan Gutierrez's home around 10:30 a.m. Oct. 2, 2020 on a report of a break-in, according to court documents. Luz Gutierrez said she came home the day before and found a light on in the house and art and other items were missing, the documents said.
One of her neighbors said he saw Gutierrez at the house with a rental truck earlier that day carrying blankets, clothing and a picture out of the house, court documents said. Luz Gutierrez said her daughter no longer lived in the house and did not have permission to be there, court documents said.
Gutierrez is also accused of making harassing phone calls to a man who was described in court documents as an intimate partner.
Gutierrez, who was living in King County, was arrested on a warrant Oct. 15 and brought back to Yakima County.
Gutierrez was elected to the City Council in 2015 and was selected by her colleagues as mayor, becoming the first Latina to hold the ceremonial post. She stepped down as mayor in 2016 but remained on the council.
She lost a bid for reelection in the 2017 primary.
Source: https://www.yakimaherald.com/news/crime_and_courts/former-yakima-mayor-avina-gutierrez-enters-diversion-on-burglary-theft-charges/article_b321770a-399e-57ae-89de-5b45d908ce0a.html