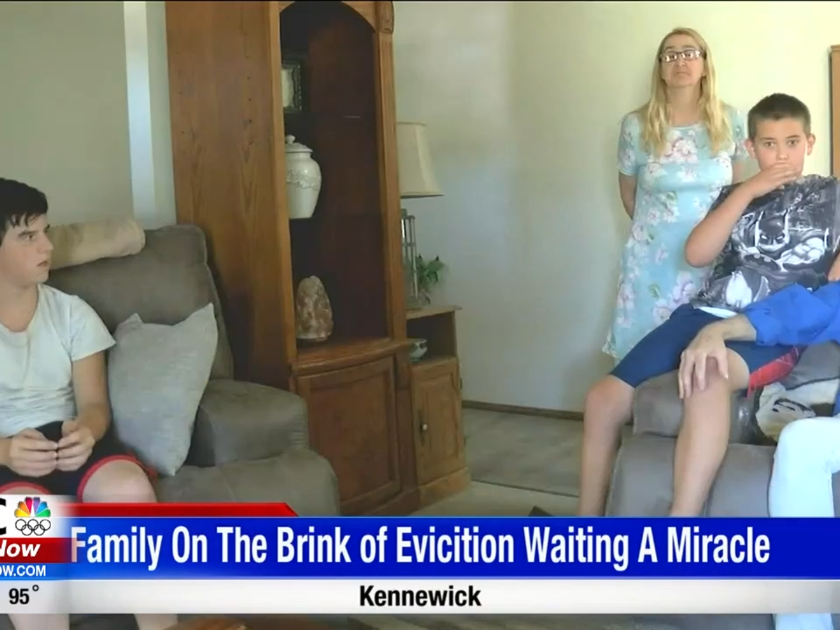 KENNEWICK, WA – Troy and Nancy Rogers have been renting the same house in Kennewick for the past 21 years. They have legal custody of their four grandkids, one of them who has autism, and two service dogs.
Two months ago, they found themselves with a notice of eviction.
"Our landlords are very kind people but they needed to sell the home which meant we needed to find another place to live." said Troy Rogers.
But there's just a few problems. One being that all the grandkids have a number of health concerns that they work through with a local Richland doctor.
"And Noah, who's autistic is doing really well at Canyon View Elementary. He would not do well with a move." said Nancy Rogers.
According to the Census Bureau, about 200,000 Washingtonians were behind on rent or close to eviction this year. The average renter is usually required to make three times the rent for their monthly income, a number Troy and Nancy are just shy of.
"With my heart attacks and Nancy's colon cancer, we are not really able to work." said Tory. Both were at retirement age years ago.
And since the grandkids are only legally in custody of Troy and Roger, if they become homeless, they could become wards of the state.
"And the whole reason we took them in, is because we didn't want them to become wards of the state and then get separated." said Rogers.
But in the middle of our interview, the Rogers got a call from their landlord.
With a cry and sigh of relief, Nancy Rogers said "That was our landlord, we get to keep our house!"
The landlord was able to refinance the home and allow the Rogers to continue living there.
Source: NBC Right Now