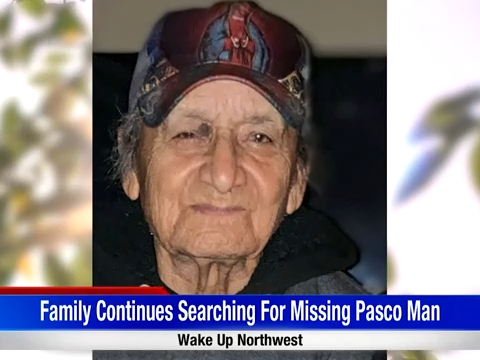 PASCO, WA – A Pasco family is searching for their loved one who went missing a few days ago. They say they will not stop and hope to find him soon.
A son quit his full-time job to search for his father who has Alzheimer's. His dad has now been missing for almost a week.
A Pasco man, Rafael Naranjo, who suffers from Alzheimer's, walked away from his home on October 2nd and has not returned.
He only speaks Spanish. He stands 5 feet and weighs about 150 pounds. He was last seen near the family house in the 1900 Block of West Jay in Pasco.
He was last seen wearing black slacks, brown work boots, and a blue ball cap.
Aliä Johnson has created a
Facebook event
to organize a search party for Rafael Friday, October 8th, at 7PM in the Columbia Center M
all parking lot on the side of Firestone. She is asking

for the communities help to volunteer their time or donations, including orange reflective jackets people can where while participating to try and locate Rafael.
"As a concerned member of Tri-Cites I feel like it's our responsibility as a community to look for Rafael and any person who might go missing, I can't imagine the feeling of what this family is going through," said Johnson. "I

f we gather enough people we can create teams to search different areas of the Tri-Cities.
Anyone with information on his location is urged to call the police at 509-628-0333 immediately.
There will also be a search party for Rafael Naranjo on October 8 at 7 p.m. The search will start at 1321 North Columbia Center Blvd in Kennewick.
Source: NBC Right Now