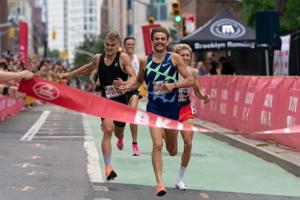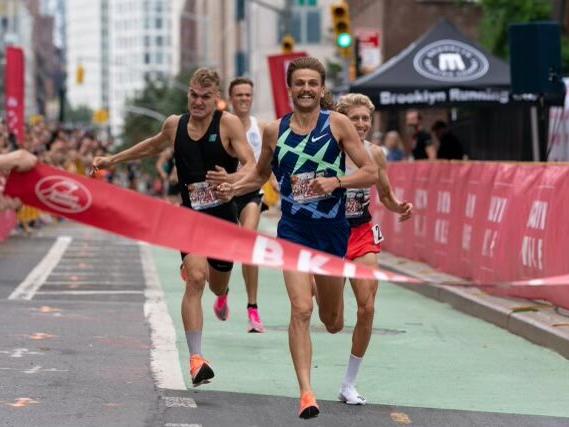 YAKIMA, WA – Some of the world's top 1-mile racers arrive in Yakima for Saturday's, August 28th, Downtown Yakima Mile.
The first Yakima Mile, in 2019, established a new Washington state record for men when Amos Bartelsmeyer, running for Germany, sped through the downhill portion of Yakima Avenue with a blazing time of 3 minutes, 51.79 seconds.
This year's race returns with a men's field of more than 20 Elite milers, most with times under 4 minutes, including Olympian Matthew Centrowitz. He took the gold medal in 2016 in the 1,500-meters with a time of 3:50:00 and became the first U.S. runner to win the event since 1908. He comes to Yakima fresh from the Tokyo Games, where he finished strong in the 1,500-meter semifinals. Also running in the men's Elite field is Craig Engels. After finishing fourth in the 1,500-meters in the U.S. Olympic Trials, he has been on a tear across the country torching every road he's touched.
The field also includes Vincent Ciattei, Sam Prakel, Brett Meyer, Garrett Heath, Paul Ryan (Washington State grad), Andrew Rafla, and Tripp Hurt. Collectively, they hold 13 of the 20 fastest outdoor mile times run this year by Americans.
Source: NBC Right Now