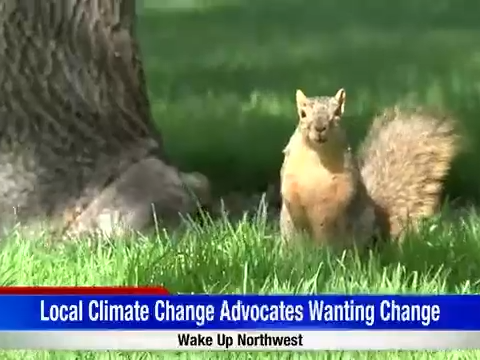 TRI-CITIES, WA – Some Americans are worried about the impacts of climate change and local advocates are paying attention.
Our region is seeing more severe droughts and less snow-pack in the mountains, which is impacting our farmers.
Local environmental scientists say the earth is getting warmer and problems like the extreme heat and the rising sea level will continue to get worse. So young people have a reason to be alarmed about their future, but there is a silver lining.
A local advocacy chapter in the Tri-Cities, called Citizens' Climate Lobby has 500 volunteers and yes, they all want to make a positive impact on the environment.
Steven Ghan, a former climate scientist with Pacific Northwest National Laboratory and current advocate with Citizens' Climate Lobby said the climate is warming because of our actions and he said id we are causing it, we can take action to stop it.
He said the problem is it is not happening fast enough to stop the accumulation of carbon dioxide. And that we do not have the right policies in place.
"Even if climate change wasn't a problem, there are lots of good reasons to take action to prevent it, because of the health benefits, reducing the air pollution, making it easier and safer for people to walk and bicycle wherever they are going," Ghan said.
He said the good news about climate change is that we can do something about it ourselves.
You can visit citizensclimatelobby.org and energyinnovationact.org for more information about climate change.
Source: NBC Right Now